Share this URL: https://hello-tomorrow-japan-challenge.peatix.com/
Event is FINISHED
Hello Tomorrow Japan Challenge - Final Pitch Session
(English details follow)

Hello Tomorrowは、ディープテック(大学などの研究成果に基づいたテクノロジー)分野で世界最大級のネットワークを持った組織であり、研究開発や起業家を支援し、現代社会に適したソリューションやビジネスへと繋げる活動を行っています。

Hello Tomorrow Challengeは世界最大のディープテック関連のビジネスコンテストであり、6月8日に日本予選の決勝であるHello Tomorrow Japan Challengeを実施します。日本中から選抜されたディープテックのスタートアップが出場しますので、是非皆様ご参加ください。


【イベント概要】

日時:2021年6月8日 15:00-19:00 (その後、出場者・審査員・スポンサー企業によるネットワーキング)

会場:CIC Tokyo +Online

参加費:企業からの参加 1万円 - スタートアップ 4千円

メデイア:こちらにコンタクトください (diane.deschamps@hello-tomorrow.org)

言語:英語 (通訳なし)

注意事項 :講演内容、登壇者、時間配分などは変更になる場合があります。


【登壇者】
To be updated soon


【賞品(追加予定)】

Japan Challenge 総合優勝:Hello Tomorrow Global Summit 2021及びInvestor Daysへの参加

パリへの航空券1名分
Global Summit 2021の プレミアムチケット2名分
Hellow Tomorrow Investor Day 2021への無料参加
Hello Tomorrow Japanとのピッチトレーニングセッション
Hello Tomorrow関連のSNSでの公表

Energy Tranision Track優勝: エア・リキードによる6か月のアクセラレーション支援

エア・リキードの東京イノベーションセンター(横須賀リサーチパークに所在)の6ヶ月の利用(1-10名によるテストベンチの利用を含む)
15時間の専門家によるメンタリング

ファイナリスト全員:1年間のディープテック

Hello Tomorrowのスタートアップデータベースへの掲載と投資家・事業会社へのアクセス
Global Challengeへの自動登録
1年間の投資家向けニューズレターへの資金需要の掲載権限
Global Summit 2021の無料オンライン参加
その他、Deep Tech Pioneers向けの特典

上位3チーム: ①CIC Tokyoコワーキングスペース利用

優勝者にはCIC Tokyoコワーキングスペースの半年間の無料利用
2位と3位は半年間の割引利用権

②Amplified AI の特許データベースの1年間トライアル

よりよい特許の取得と知財リスクを減らすことが可能

◆イベント概要
日時:2021年6月8日 15:00-19:00 + ネットワーキン時間

▶会場:CIC 東京 +Online

▶参加費:コーポレート企業 1万円 - スタートアップ企業 4千円

▶メデイア:こちらにコンタクトください (diane.deschamps@hello-tomorrow.org)

▶言語:英語 (通訳なし)

▶注意事項
・講演内容、登壇者、時間配分などは変更になる場合があります。

___________________________________________________________________________________

Hello Tomorrow is a global organisation on a mission to accelerate deep tech technology research and entrepreneurship, and to bring breakthrough innovation to real world solutions and commercial scale.
We achieve this through the Hello Tomorrow Challenge, the largest deep tech startup competition that was designed specifically to answer the needs of deep tech entrepreneurs.

Come and see our Best Deep Tech Startups pitching their projects during the Hello Tomorrow Japan Challenge -
The startup will benefit from advices of Hello Tomorrow deep-tech expert on their pitch and presentation.

Finalists :

Health Track, sponsored by PwC
Elcyo

____________________________________________________________________________________


Motoshi Sobue

M.A. Duke University, M.S. Waseda University
Bank of Japan, Finance, Strategy, Sales and Marketing Directors in Intel, Dell and BAT. Vice
Chairman in an angel group in Japan
Founding history
Motoshi Sobue took over the
representative and restarted the organization in October 2015.
In his previous career, Motoshi learned the splendor of technology at Intel and Dell and
international business at BAT. As the technology was very attractive, Motoshi decided to put
his effort to accelerate Nanolux. It is well known that the technology is not easy to cross the
"valley of death". Motoshi is passionate about "sending technology to the
Particularly Japan is a cutting
edge location on imaging sensors and imaging analysis. W ith
very talented engineers, Motoshi is very confident that Nanolux took the best opportunity and
will overcome challenge toward the success.

Nanolux will explore the new fields with the innovative product, a
"glare free fundus
camera "". The fundus imaging is an indispensable measurement for early detection of
life related diseases, e.g., hyper tension and arteriosclerosis., because it is the
onl y means to observe the arterial condition directly . However, under the with / post
corona era , a number of potential patients are reluctant to go to the hospital because
of infection concern.

___________________________________________________________________________________


Minami Masataka

2016/8 to present, CEO, NUProtein Co., Ltd
2014/1 -2016/8, Designated Associate Professor at Nagoya University
1985/4 - 2013/12, Panasonic
Educational background
PhD candidate, Economic, Nagoya University
MBA, Nagoya University of Commerce & Business
BE, Nuclear Engineering, Nagoya University

NUProtein has introduced a protein synthesis technology that is 3000x more cost effective than current GMO solutions; representing a significant disruption for food security and health.
___________________________________________________________________________________




Masaki Takeuchi

- I was born in Tokorozawa in Japan.
- I graduated from a faculty of Science and Engineering at Keio University.
- I worked as a technical staff in RIKEN from May 2018th to March 2019th.
- I belong to the graduate school at the University of Tokyo.
- My major is electricity engineering.
- I started this Syrinx team project on July 2019th.

Syrinx is a wearable device that restores your voice from the past. With this device, people who had to remove their voice box due to cancer can speak with their past voice again.
__________________________________________________________________________________________

Smart Future Track sponsored by Mitsubishi Electric



Ryota Kawamura

CEO of Adacotech Incorporated. Bachelor of Laws from Hitotsubashi University. Spent the first 7 years of his career at Mitsui and Co., Ltd, mainly in the automobile sector in Japan and South America. Later went on to DMM.com to worked on new business planning and post merger integration. Joined Adacotech in July 2019, Director from September 2019, CEO from April 2020.

Adacotech is a Tokyo based startup that provides visual inspection AI for manufacturers. It's AI is very different from other AIs because it is extremely accurate while requiring very few data.

____________________________________________________________________________________



Michal Kiezik

I lead the global business development efforts at Eaglys - formerly a VP of eCommerce operations at Bank of America, where I experienced first hand the impacts of privacy and confidentiality on the operations as well as customer's lives. I am well versed in the dual world of IT and business when it comes to large corporations, as well as leading teams of developers in innovation focused settings.

We make the world a better place by creating safe & private ways of exchanging and using information via processing always encrypted data - accessing the knowledge within without compromising privacy
____________________________________________________________________________________




Alexander Schmitz - Xela Robotics

He is one of the founders of XELA Robotics. He has been developing tactile sensors, both hardware and software, for more than 13 years. He received his master's degree with honors from the University of Vienna, Austria, in 2007, and PhD degree from the University of Sheffield, England in 2011. Currently, in addition to working at XELA, he is an Associate Professor in Waseda University, Japan.

XELA produces "uSkin", a high-density distributed 3-axis tactile sensor for robotic grippers and hands. uSkin provides the human sense of touch to robots, so they can reliably handle various objects.
______________________________________________________________________________

Environment Track sponsored by ENEOS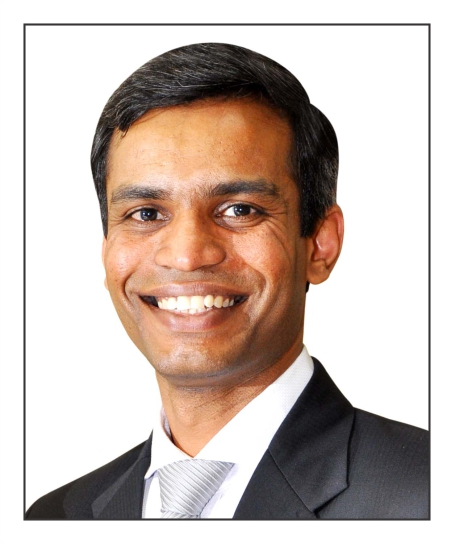 Manish Biyani

Manish Biyani is a biotechnologist and entrepreneur working on transformation of innovation to business in the field of Healthcare. He was the first from his hometown in India to secure MEXT scholarship for Doctoral course in Japan in 1998. He served as Professor at The University of Tokyo and JAIST in Japan. He founded two startups (BioSolutions in India and BioSeeds in Japan) for promoting bilateral R&D activities. In addition to academic awards, he received the Japan Foreign Minister's Commendation award in 2017.

Our project 'Silent Voice Sensing' aims to detect traces of pollutants in environment such as heavy metals and emerging viruses. We develop 'Extreme Smart Sensor' and connect with IoT/AI to enables a feedback system of preventive measures for Healthy Lives and Environments.
___________________________________________________________________________________

Ocean Eyes

__________________________________________________________________________________





Natsumi Ito - Water Design Japan

Raised in a global environment of Taiwan and Japan, earned a degree in Pennsylvania, USA. After graduating from college, Natsumi started working for an IT startup and was mainly in charge of English-speaking market at the overseas division. Natsumi later worked at a foreign SaaS company. Currently Natsumi leads marketing/PR for Water Design Japan. Natsumi's dream is to leave something good for the future to create sustainable living.

We solve clogged and damaged pipes without using chemicals with Ultra Fine Bubble (UFB) technology which is a nano-sized bubble for a unique and natural cleaning effect.
______________________________________________________________________

Energy Transition Track sponsored by Air Liquide




Mai Koyama - sync Mof

Having lived in three countries (Japan, Brazil, and Guatemala), Mai Koyama has experienced how a country's accessibility to resources can affect its sustainable development. This has motivated her to join SyncMOF after obtaining her B.Eng. at Nagoya University. While in university, she studied materials chemistry and worked on Metal-Organic Frameworks and their use for energy conversion.

SyncMOF develops devices equipped with MOFs to make gas isolation, storage, and transportation more efficient and safer. We aim to change the world by making gas accessible for everyone.
___________________________________________________________________________________

U Map

_____________________________________________________________________________________
PJP Eyes




Inketsu Okina

Inketsu Okina, the Chief Intelligence Officer of PJP Eye LTD. He is responsible for global business development, marketing, and IT operations of the company. He is a graduate of the University of Southern California. He is specialized in building a global trading system. He joined PJP Eye to help build a more sustainable world with the most sustainable batteries in the world.

PJP Eye has a special technology to convert organic materials into carbon and we use these materials to make electrodes for our carbon batteries. Our batteries have more than 8000 times life cycles and the capability of 10 times faster charging than traditional batteries.

___________________________________________________________________________________________

Jury members:




Furuta Satoshi - Eneos

S.Furuta has worked in "Clean Energy and sustainability" area for a long time and obtained his PhD in 2008. His works obtained several awards from Japanese petroleum and automotive organizations and his works can be found in several academic journals. Now he is working in CVC above and searching innovative technology of energy generation and sustainability.



- Rokudai Reiko - Eneos

R.Rokudai is in charge of Smart city and Mobility field. She had engaged in the global business development projects including the collaboration with startups after experience of the digital field. She is now seeking for the cutting-edge solutions and sustainable technology in Smart city and Mobility.



- Iatrides Jean-Yves - Air Liquide
- Furumoto Tadao - Air Liquide




- Satoshi Yamanaka Senior Manager, Integrated IoT Center Mitsubishi Electric

Mr. Satoshi Yamanaka joined Mitsubishi Electric in 1998. He had developed high quality picture technologies for Mitsubishi Electric products such as TV and Diamond Vision in Advanced Technology R&D Center for thirteen years. He moved to the department driving open innovation five years ago and exploring new technologies to upgrade their products and services for future market. Now he is in charge of planning new business strategy especially using digital technologies.




Kenji Minefuji, Manager at Business innovation & DX Strategy Div., Mitsubishi Electric Corporation

Kenji Minefuji leads the open innovation activities and expert in business strategy and venture finance. He has experience in hands-on support for many startups as a mentor. He started his career as a researcher of optical communication technology at the Information Technology R&D Center. In mid-career, he planned its R&D strategy, and he was in charge of resource allocation and project management. After that, he launched an open innovation activity with startups at the Center for Future Innovation.






- Nagao Shun - White Star Capital

Shun is Venture Partner at White Star Capital. Previously he was Executive Director of the Silicon Valley Japan Platform, and prior to that was at the World Economic Forum, a Paris-based startup, Goldman Sachs and Morgan Stanley. He concurrently manages Bower Group Asia's Japan office, where he advises Fortune 500 companies' government relations strategy in Japan. Shun has a Bachelor of Commerce degree from Keio University and a MBA from INSEAD.

White Star Capital is a multi-stage technology investment platform operating out of New York, London, Paris, Montreal, Toronto, Tokyo, and Hong Kong. We partner closely with our Founders to help them scale internationally from Series A onwards.




- Hashizume Katsuya - Beyond Next Ventures

Katsuya Hashizume joined JAFCO which is one of the largest venture capital firms in Japan after receiving a master degree at Keio University. He has been consistently involved in investing in university spinoff startups for 10 years. He has served as the leader of industry-academic investment group and the representative business promoter of JST START. He joined Beyond Next Ventures in 2020, he is in charge of investing in medtech and digital health.

Beyond Next Ventures is a venture capital firm that invests in revolutionary technology. Our core mission is to grow and harness the potential of motivated entrepreneurs with revolutionary technology, and commercialize their ideas to help build a better future and society.
________________________________________________________________________________

◆Description

▶Date: 8 June 2021 - 15:00-19:00 + Networking Time

▶Venue: CIC Tokyo +Online

▶Fee: Corporates : 10 000 JPY - Startups : 4000 JPY
Media Please contact here (diane.deschamps@hello-tomorrow.org)

Language: English (No translation)

◆Notice
・The schedule and the speaker may change

PROGRAM





_______________________________________________________________________________________________



▼主催 - Organizers



WORLDWIDE PARTNER GLOBAL PARTNER



JAPAN SPONSORS




JAPAN PARTNERS

Read more
Updates
The event description was updated. Diff#1027384

2021-06-02 00:16:03
More updates
Tue

Jun 8, 2021
3:00 PM
-
7:00 PM
JST
Add to Calendar
Venue

Online event
Tickets

Corporate - Online - General Admission

SOLD OUT

¥10,000

Startup - Online - General Admission

SOLD OUT

¥4,000

Students

SOLD OUT

¥1,000
Organizer